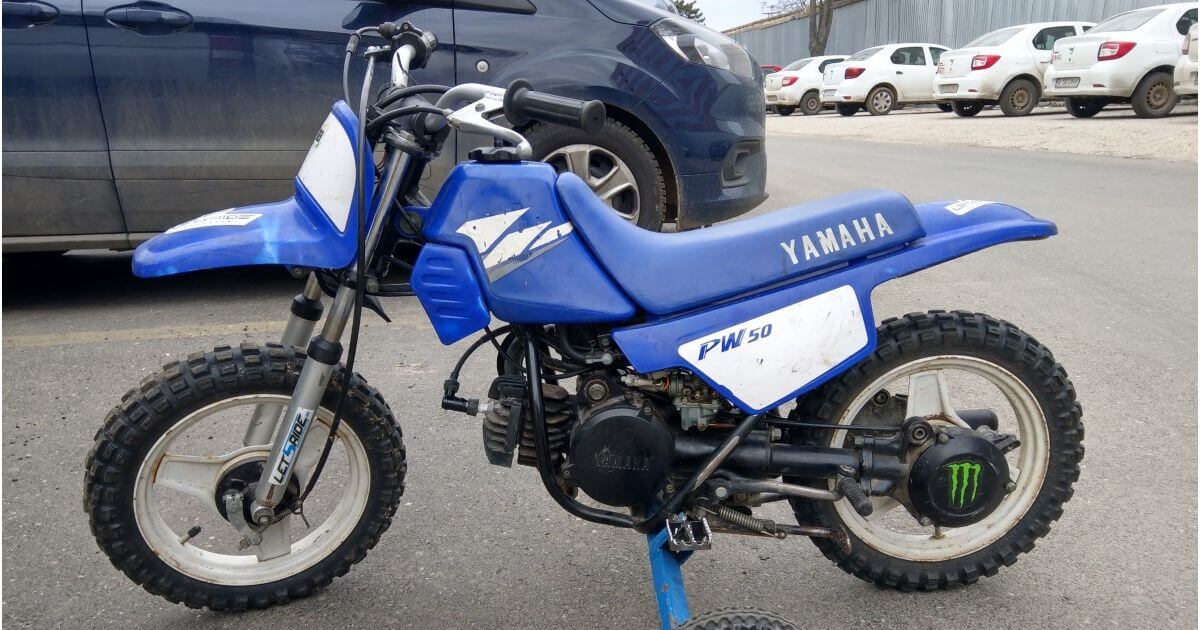 The PW50 is the best choice for getting your child into Motocross racing. The AMA has a special racing class called 50cc class-1. This racing class is for kids to start racing with other kids that are all close in age and on similar bikes. Most of today's top Pro motocross & supercross champions like Ricky Carmichael and James Stewart started riding and racing on PW50s.
Specs: Length 1245 mm Width 575 mm Height 715 mm Seat Height 485 mm Wheelbase 855 mm Ground Clearance 105 mm Wet Weight 39 kg with 2 litres of fuel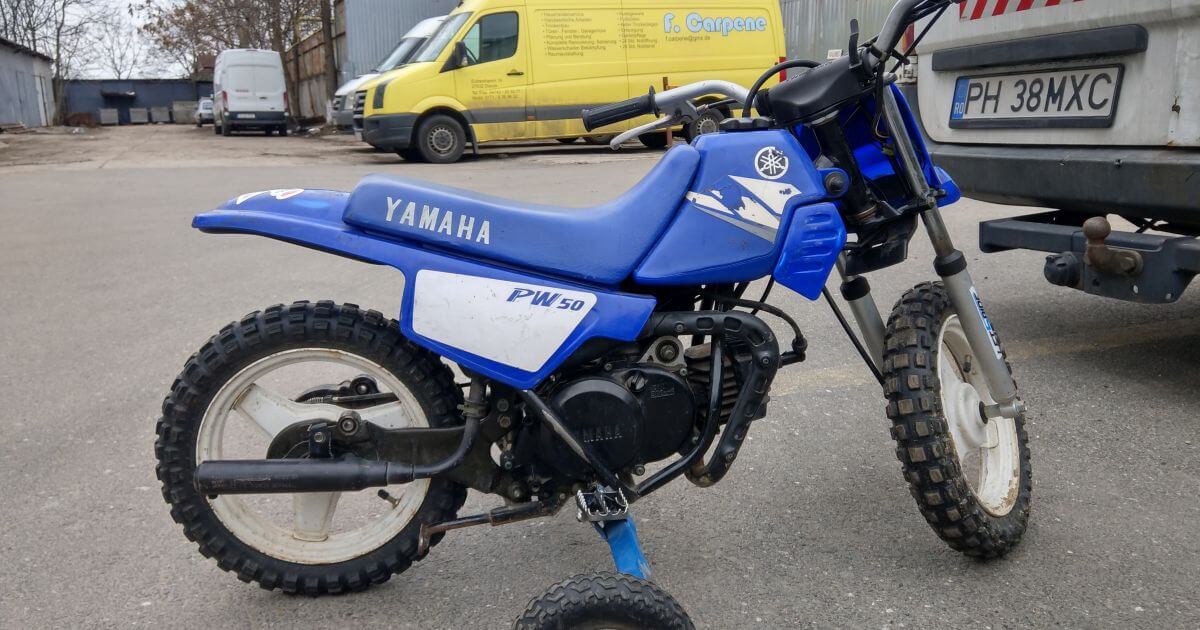 The peewee looks more clean this way
There is a real interest in changing the suspension of the Yamaha pw50 motorcycle because it has remained unchanged since its conception in 1981
Because I had pneumatic shock absorbers from a bicycle, I thought to adapt them to pw. After seeing what others have done, I came up with my own approach.
For the bottom we made a support that is caught between the cardan and one of the escape grippers. and at the top I welded a frame ear. The shock absorber is 190mm Rock Shox Monarch air and has 200 grams, while the original ones have 1kg.
The advantage is that I can adjust the sag for my baby, and as the rises can lift the motorcycle.
I've stuck a thermal foil on the shock absorber because it's very close to the exhaust, which I intend to change with one that has the same shape of a bigger motorcycle.
Besides giving up old dampers, I dropped out of the tank and the oil pump.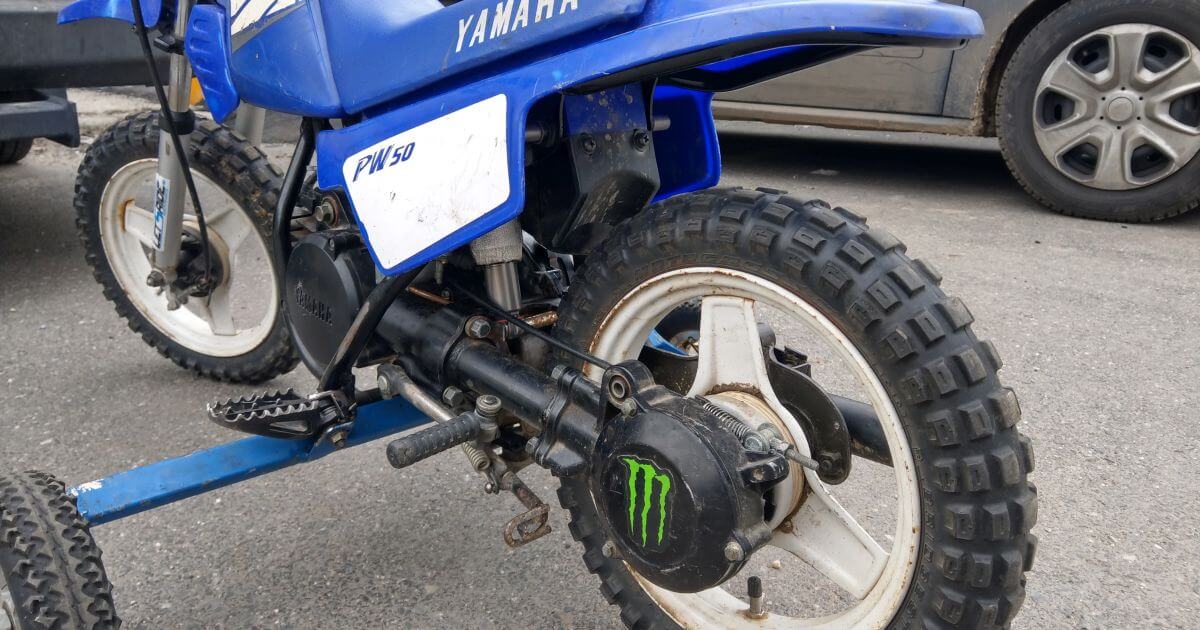 Enjoy the video, for questions please comment in the video.

Your opinion is very important to me. If there are any errors in this article, or if you feel necessary: replacements, modifications or additions, please draw your attention. Below you can find the form where you can express your opinion. I look forward to your opinion, to give you the most useful articles when you visit my blog again.
You can support the channel by donating to the following banks:
Paypal: bogdan@bogdanoproiu.ro
Iban Banca Transilvania: RO35BTRL04301201B82040XX SWIFT BTRLRO22
Iban Bank ING: RO13INGB0000999902557112 SWIFT INGBROBU
Do you have a question about motocross? Or an idea worth knowing as many people as possible? Do you want to talk about a possible collaboration? If so, you can contact me!